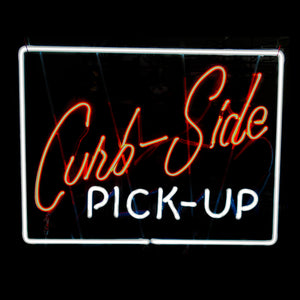 "Curb-Side Pick-Up" custom neon sign, approximately 17" x 23". If this design inspires you, but is not quite right for your business, we would love to work with you and create a custom design that meets your vision. 
Kindly inquire at our 
rental department
 for particulars, and please bear in mind these are copyrighted images.